Out of The Ashes - Sybil Roberts
106 Russell St South, Hastings
Out of the Ashes emerged seeds of potential which grew into Trees of Life.

Sybil Roberts - Dip Art and Creativity (Hons)

"The Tree of Life is symbolic in many cultures but I have used this image to symbolise strength, wisdom, rebirth and regeneration, all of which I needed to overcome a devastating garage fire on February 27th 2017. The fire destroyed 90% of the garage's contents including art works accumulated over a 10 year period."

Amazingly, out of the ashes 21 x 50cm round wood supports were rescued, which prompted me to begin the healing process through art and creativity. The result?

21 paintings, 7 colours, 3 variations all representing renewal, growth and the endless spiral of life.

A glow in the dark element has been utilised in the shape of the flower of life symbolising out of the darkness comes light.

These 21 paintings are the end results of my journey of healing and letting go and moving forward with seeds of potential so I can branch out and grow into my best version of a Tree of Life...

Balanced and harmonised. Infinite love and gratitude."
Take a look around...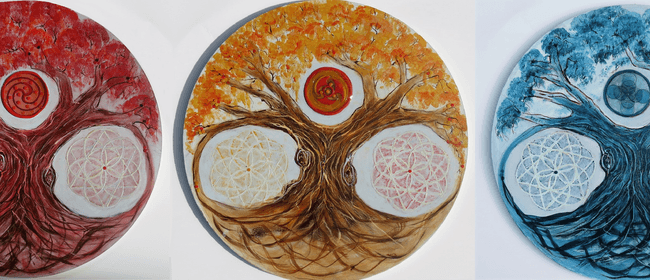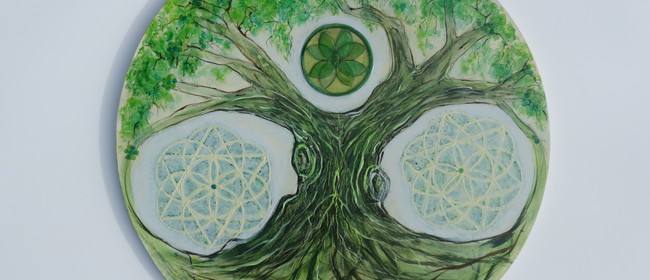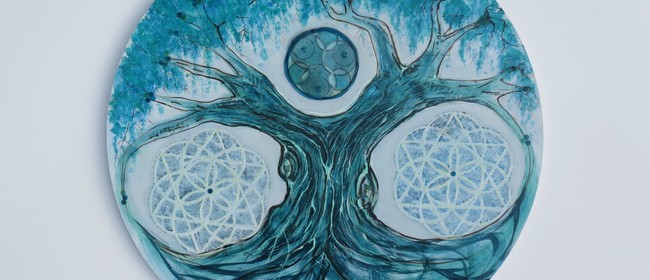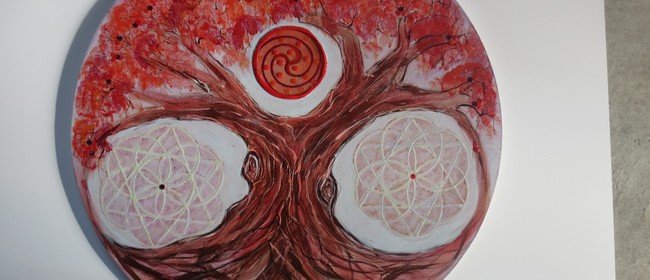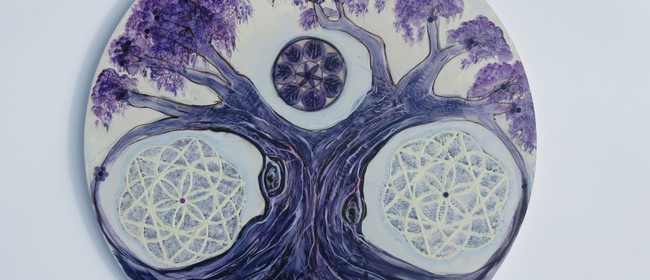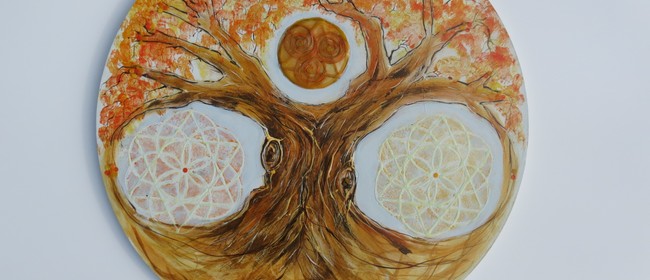 When
Mon 26th Feb 2018, 9:30am
Tue 27th Feb 2018, 9:30am
Wed 28th Feb 2018, 9:30am
Thu 1st Mar 2018, 9:30am
Fri 2nd Mar 2018, 9:30am
Sat 3rd Mar 2018, 10:00am
Sun 4th Mar 2018, 11:00am
Mon 5th Mar 2018, 9:30am
Tue 6th Mar 2018, 9:30am
Wed 7th Mar 2018, 9:30am
Thu 8th Mar 2018, 9:30am
Fri 9th Mar 2018, 9:30am
Sat 10th Mar 2018, 10:00am
Where
Hastings Community Arts Centre, Hastings, Hawke's Bay / Gisborne
106 Russell St South, Hastings